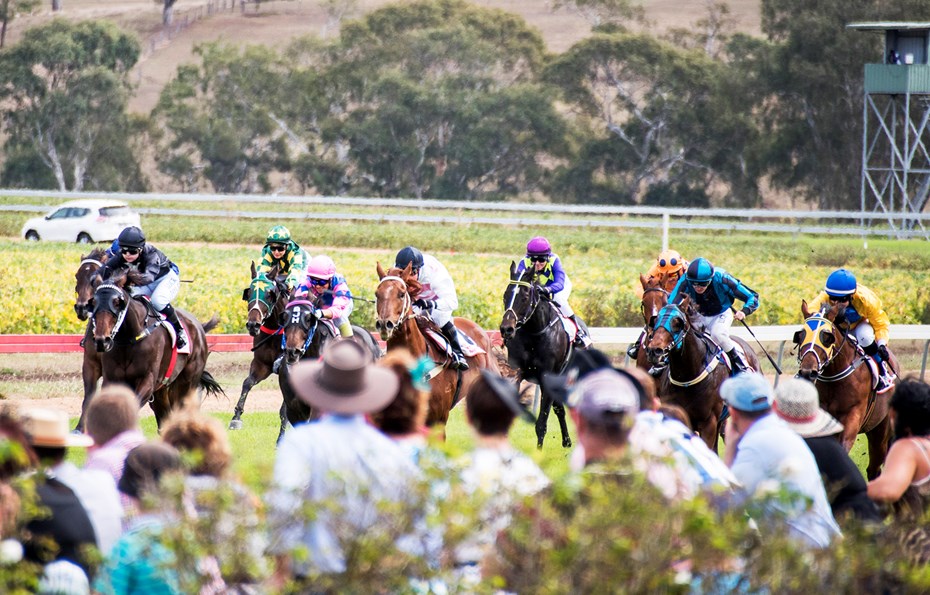 do i need to pre book my admission ticket?
For mid week meetings you are obligated to scan the QR code on entry,  as the mid week meetings are free entry for all ages
For weekend or Public Holiday meetings all tickets can be purchased via Eventbrite.  Links to purchase tickets will be on the Upcoming Events page for that race day
Ample parking available along Victoria Street or assigned parking western end of grounds off Victoria Street
The following dress code applies in the Members Area and Saddling Enclosure:
Smart, casual attire and footwear required at all times
Socks are required with men's dress shorts
Denim is acceptable provided the overall appearance is smart, neat and clean
The following attire is NOT permitted in the Members Area and Saddling Enclosure:
Shorts (other than dress shorts)
Sporting attire and sporting footwear
T-shirts without collars
Bare midriff
Thongs and work boots
11am
We have a first aid facility located in the Secretary's office & an ambulance on site.  If you are injured or unwell, please ask our Staff or Committee for directions or help.
All children under the age of 18 are welcome but only when with a parent or legal guardian.  Due to Office of Liquor & Gaming Regulations children must be with you at all times.  
Due to Covid requirements some of our larger events are over 18 years only, due to limited numbers
incident reporting & customer feedback
If you are involved in an incident or near miss or aware of any hazards, please report them to the Secretary.  Alternatively any ideas, suggestions or concerns you have relating to safety can be emailed directly to secretary@warwickturfclub.com.au