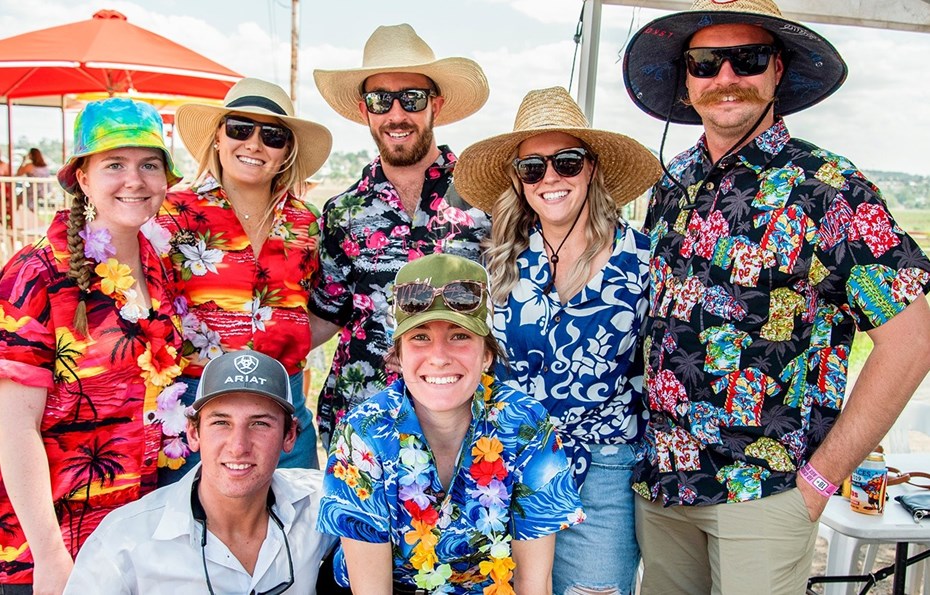 Country people are famed for their hospitality; the country race track is, historically, the centre of rural social life. Warwick's race club is one of the oldest in Queensland. Its Cup pre-dates the Melbourne Cup! The Warwick Turf Club is a Tier 3 TAB Race Club and is managed by an enthusiastic volunteer committee whose members work hard to ensure the Club's success. The Club is vibrant and successful and has one of the highest rates of race nominations in Queensland.
Allman Park Racecourse is situated on the Condamine River flats, with a very pleasant outlook across to the town of Warwick. It has all the prerequisite racing facilities including a grass track, training tracks, TAB facilities, SKY Channel, at least a dozen bookmakers each race meeting, canteen, several bars and two pavilions all set among green lawns with a nicely-appointed rose garden.
Warwick itself is a country town, strategically located approx. 1 3/4hr from Brisbane on the Cunningham Highway – a comfortable round day trip, and a very pleasant glimpse into a world away from city life. It's quite feasible to make a country weekend of your visit to the Warwick Races – your race day could be followed up with comfortable accommodation, dinner, and a leisurely sight-seeing Sunday, or maybe golf or bowls.
Warwick hosts 10 race meetings each year. Each day is different, according to the season and the event.
Our Race Club